Hair Envy Reviews | Legit? An Unbiased Report
You might have read hundreds of Hair Envy reviews but unfortunately, most of them are biased. Unlike them, we have precisely shared both positives & negatives of Hair Envy.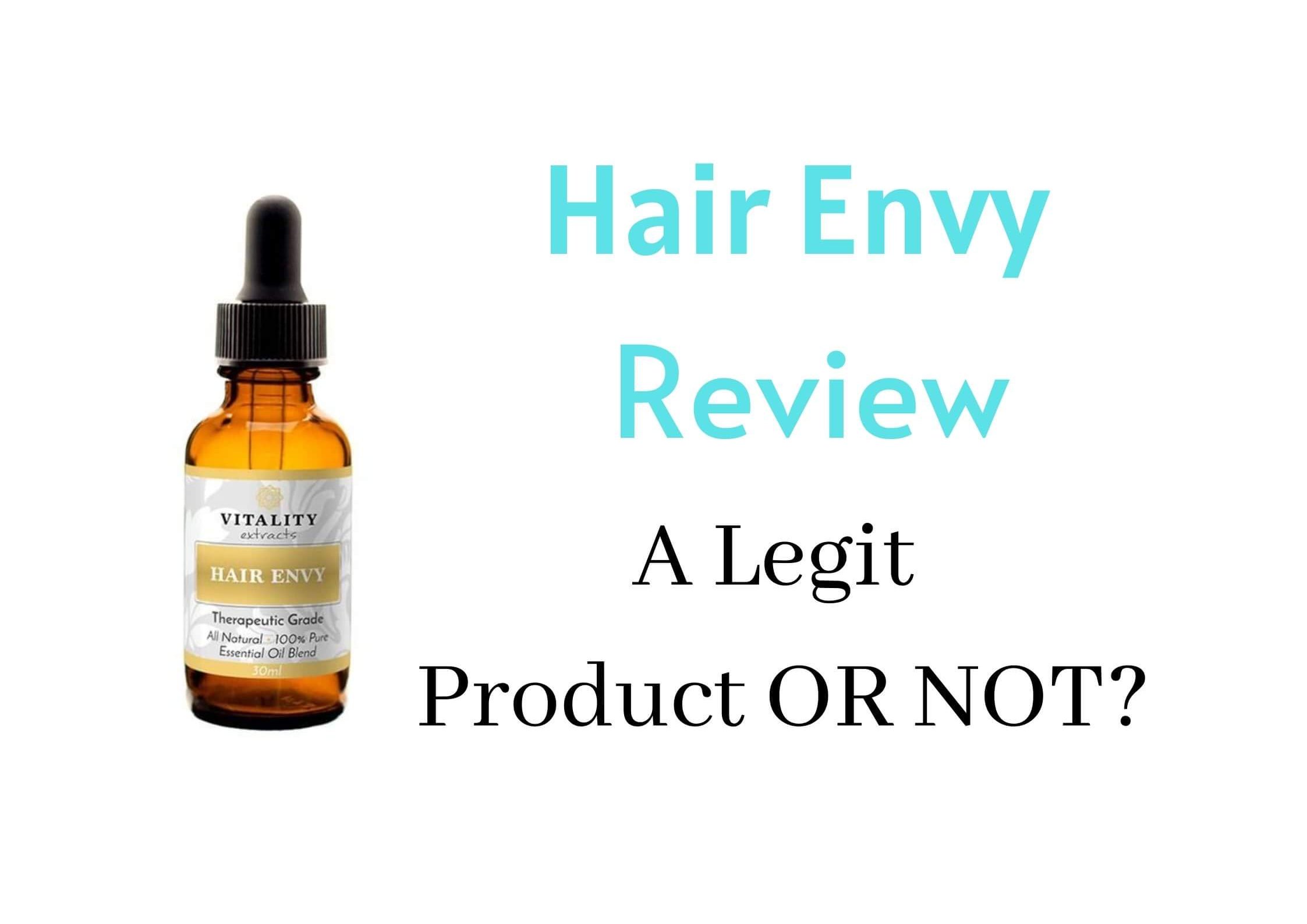 If you are here then you might be losing you are struggling with hair loss and other hair issues. Right? Then you seriously need a miracle that comes in a brown color translucent packed bottle. We are talking about a hair treatment with essential oils– Hair Envy. But does it really work? Is it legit? We have answered all these queries to help you understand the working of Hair Envy better. 
BONUS: Everyone loves surprises and in this post, along with the review I have shared the ultimate hair growth secret that literally WORKED FOR ME.
Hair Envy Reviews
Group of people who firmly believe in the natural healing process of essential oils when it comes to health and well-being, created Vitality Extracts. Vitality focuses on manufacturing pure, safe, chemical-free, and of course affordable and quality products that ensure the consumer's necessities.
What Is Hair Envy?
Hair Envy by Vitality Extracts is a pure therapeutic grade essential oil that is in hype these days. Essential oils are not limited to be used as massage oils only instead they are used for various hair and skin care treatments. These natural essential oils lessen dandruff, deals with the dry and dead scalp, also adding volume to the thin hairs.
If you are one of them who dislikes one's own rough and damaged hairs then Hair Envy is indeed the best choice for you. It is basically a mixture of both essential and carrier oils which is manufactured to smoothen, thicken and condition the hairs. Hair Envy also moisturizes and refreshes the dry and rough scalp.
Key Ingredients 
Formulated with a blend of numerous natural carriers and essential oils, Hair Envy is a 100% pure and safe product. 
Avocado Oil: Avocado oil is trusted to improve blood circulation which encourages the hair to grow quickly. It also helps to strengthen and moisturize the rough and dry hair scalp.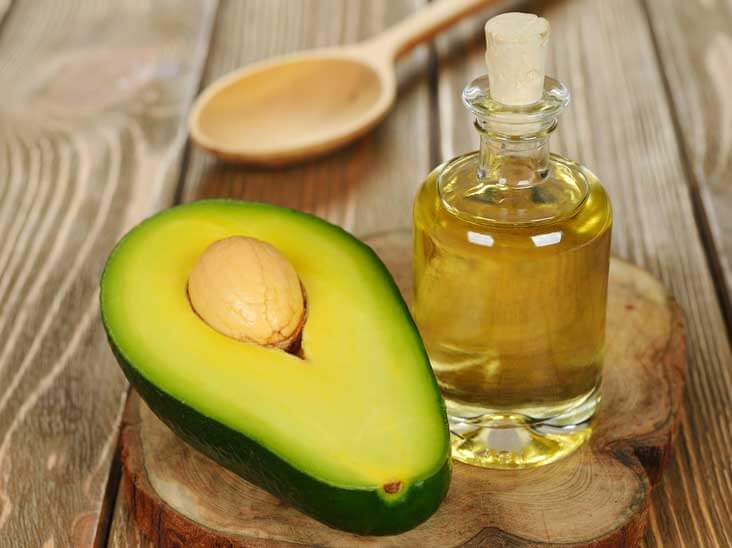 Castor Oil: Castor Oil is an antibacterial and antifungal oil that fights against dandruff and scalp infections. It is used to strengthen the roots that facilitate hair growth.
Recommended: Castor and Coconut Oil Deep Conditioning Mask (Castor Oil For Hair Growth)
Organic Argan Oil: Pure Argan oil is used to moisturize and condition the hair which improves scalp health. Fatty acids, oleic acid and linoleic acid help to curb damage caused during coloring or styling.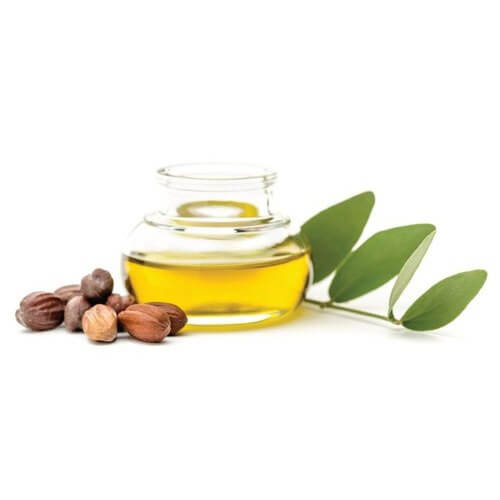 Organic Jojoba Oil: Jojoba oil is rich in vitamins like C, B, and E and minerals like copper and zinc. It nourishes and prevents hair loss which results in addition to volume. 
Amla Oil: Amla oil helps reduce premature pigment loss and prevent them from getting grey. It cures parasitic infections like lice and also stimulates hair growth reducing hair loss. 
Lavender Oil: Lavender oil is an anti-inflammatory and antibacterial oil that deeply strengthens hair follicles and stimulates hair growth. It also adds extra shine to your hair.
Eucalyptus Oil: Eucalyptus oil helps to soothe and calm the scalp from itching and redness. It's naturally nourishing properties facilitate hair growth and make it healthy-looking and shiny. 
Rosemary Oil: Rosemary oil improves circulation and prevents premature graying of the hair. It controls dandruff and helps to calm the itchy scalp.
WORKED FOR ME: THE ULTIMATE HAIR  REJUVENATOR
Lemongrass Oil: Lemongrass oil effectively fights against dandruff and itchy scalp. It helps in strengthening hair follicles and prevents hair loss.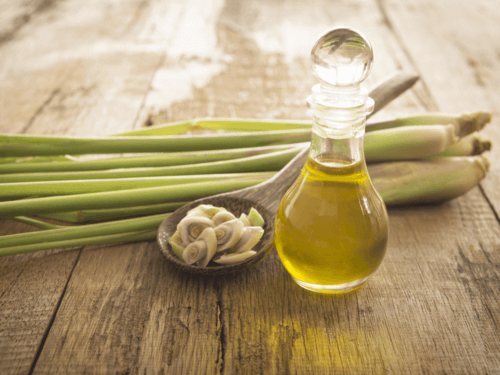 Tea Tree Oil: Tea tree oil is used as it prevents the buildup of chemical and dead skin cells in hair. It provides nourishment and moisturizer hair deeply reducing hair loss.
Juniper Berry Oil: Juniper Berry Oil is specially used to reduce the appearance of greasy hairs. It improves blood circulation in the layers and makes the hair look puffy and healthy. 
Spanish Sage Oil: Spanish Sage is all is very powerful when it comes to aroma. It moisturizes and conditions the hair to prevent hair loss. It also fights against dandruff and prevents greasy hair.
Cedarwood Oil: Cedarwood oil is used to prevent thinning of damaged hair. It promotes hair growth by balancing the oil-producing glands in the scalp. 
Thyme Oil: Thyme oil enhances blood circulation and rejuvenates the hair follicles for better hair growth. It is also used in certain shampoos and other hair loss treatments.
Geranium Oil: Geranium oil is used for the proper nourishment of the scalp. It also balances the hair growth production by maintaining sebum. It has antibacterial properties that eliminate odor.  
Pros Of Hair Envy
Hair Envy is a 100% pure, safe, and trusted product. 

Use Hair Envy as a scalp treatment or hair conditioner. 

It nourishes dead and dry damaged hairs and makes them look healthy.

Hair Envy includes no artificial synthetics, no sulfates in making.

Hair Envy moisturizes and conditions your hair thoroughly.

Using Hair Envy regularly adds up extra shine and color to your hair.

It treats dry scalps and fights against dandruff.

Hair Envy prevents the growth of greasy hair and rejuvenates hair growth.

It provides natural odor and shines to your hair.

Hair Envy protects hair from sun damage and adds up to the volume.
Cons of Hair Envy
A bit expensive when compared to similar products in the market.

Some essential and carrier oils can trigger allergic reactions. One should always be careful when using it.

"Too many cooks spoil a broth". Too many essential and carrier oils cannot offer the maximum benefit. 
How to use Hair Envy?
Above listed natural oils are extracted from the plants and a blended mixture is made. Hair Envy works as a scalp treatment as well as hair conditioner which provides various benefits. 
Pour a few drops of oil on your scalp and massage it evenly in a circular motion. Make sure you cover your hair from root to tip. 

Leave it for 5-10 minutes to get it set in the roots.

Rinse it thoroughly with your normal shampoo.
Hair Envy can be added to some conditioner and then be used. Mix it with your favorite conditioner and apply it as usual. 
Is Hair Envy a legitimate product?
Vitality Extracts ensures the quality of their products which is safe and clinically certified. Using natural or undiluted essential oil can be risky but not to worry Hair Envy has been diluted. Still make sure not to leave Hair Envy on your scalp for a longer period.
Where to buy Hair Envy?
A 30 ml bottle of Hair Envy is available from Vitality for $39.95 only. Some people might find it expensive and the reason that single essential oils are way cheaper.  However, 30 ml of undiluted essential oil will be a good choice for your hair problems.
If you really want to REGROW YOUR HAIR then you should definitely tap the button below.
Cessation 
We comprehensively described everything you need to know before purchasing Hair Envy. I know we missed some queries to answer but due to coronavirus, we are not much active towards research. I have precisely shared all the relevant information that is not available at other biased Hair Envy reviews on the internet.
If you have any queries about the product then you can drop it in the comment section and we will respond to it shortly. Also, share this useful piece of information with the people really suffering from hair loss & other hair issues.