Laura Geller vs Bare Minerals | Detailed Comparison 2022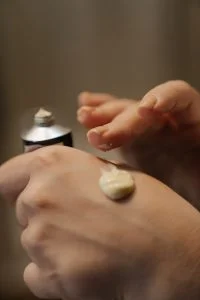 Looking for a spa finish makeup look? Are you seeking long-lasting makeup? Fortunately, you've arrived at the right place. We all know that foundation is an essential part of makeup. Many brands offer cheap and fake quality products, making it challenging to find the indispensable foundation. We cannot try all foundations, as some of them may cause serious side effects or allergies.
A couple of my friends has been asking me what foundation I use. Following many questions from my friends, I created a separate blog for information on the foundations I use.
In this blog, we will examine two of the best foundation available in the market. Our first foundation type is baked foundations from popular brand Laura Geller. On the other hand, our second type of foundation is the mineral foundation by Bare Minerals.
Prior to starting this complete comparison, I will like to inform you all, that this blog is not sponsored by any company or third party. As a result, this blog is based solely on my experiences with the products. In this article, we will discuss Laura Geller's baked foundation and the different products they offer, plus the pros and cons of baked foundation over regular cosmetic foundation.
What are the Benefits of Baked Foundation and What are the Benefits of Mineral Foundation?
While some of us are inspired by the makeup of celebrities, we don't know how to maintain long-lasting makeup as they do. A baked foundation is an answer to this dilemma. Foundations of this type are sweatproof and oil-resistant, allowing them to last for a long time. Hence, if you want to look beautiful and get celeb glam the baked foundation is a pretty good choice.
On the other hand, most of us want a foundation that is lightweight and prevents a dull and aged appearance. It is because not all the time we want a celeb finish, rather we want a regular foundation for daily activities. For this purpose, people prefer to go for mineral foundation as they quench these issues.
Laura Geller – Brand Overview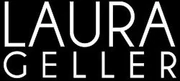 Laura Geller is a leading cosmetics manufacturer. In 2017, Glansaol gained this brand. Besides their famous baked foundation, they manufacture lipsticks, lip glosses, applicators, brushes, eyeliners, mascaras. It gained fame for its primer Spackle, which was their first hit product.
A makeup artist named Laura Geller founded the company in 1993 as a way to share her love of makeup. She began with the brand by manufacturing Contour and Highlight Kit. Besides working on Broadway, she also worked behind the scenes with celebrities and socialites. The Baked cosmetics made by Laura have been cult favorites for women for over a decade. The success of this brand is because of the quality and performance of its products.
Their brand's products have a U.S.P and it is that women can achieve spa-like makeup by themselves. It is attributable to the fact, that the products are easy to use and convenient. Furthermore, they are easy to carry as well.
As a result, there are millions of customers who adore this brand. it is because it provides better vanity products to enhance a youthful appearance. Lastly, their products are cruelty-free and are handmade in Italy. For this reason, everyone can use Laura Geller's foundations.
Now let us have a complete analysis of the baked foundation by Laura Geller below.
Baked Foundation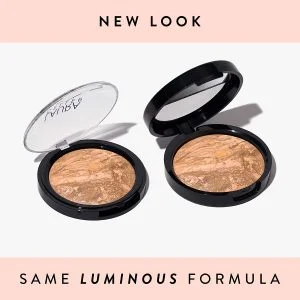 Foundation is a type of fluid, cream, or powder which we apply on the skin to cover flaws, even out skin color, and, sometimes, change the skin's natural tone. Some foundations are used as moisturizers, sunscreens, or as a base layer for more complicated cosmetics.
There are four types of baked foundation available from Laura Geller. Moreover, shades are available for every product that matches the skin tones of different people in nine versatile colors. Among the nine shades are Porcelain, Fair, Light, Medium, Golden Medium, Tan, Dark, Sand, and Toffee.
Bare minerals – Brand Overview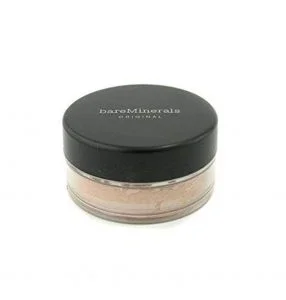 Madison Eve, New York, is home to the brand Bare Minerals, which specializes in personal care products. Since 1995, Bare minerals have been selling mineral foundations. This brand was started in 1976 by Diane Richardson in California. This clean beauty brand is endorsed by Hailey Bieber.
This brand is so popular that in every 18 seconds one purchase is been done. This brand has had the honor of being USA's and UK's #1 Loose Powder Foundation for several years running.
The brand was later acquired by a Japanese cosmetic brand called Shiseido. One of the oldest cosmetic brands in the world, Shiseido, has an extensive history of development. It is Japan's largest cosmetic company, and one of the five largest in the world. This year marks its 150th anniversary. As well as its own cosmetic brands, the company also owns several subsidiary companies.
Over 2,500 ingredients have been restricted, including 1,400+ banned in the EU, to maintain the products skin-friendly. As a result, I will like to inform you all that including all new products since 2020, 71% of their products are vegan. By repurposing materials in their product displays, they have reduced landfill waste. Furthermore, within the next 5 years, 100% of their products will come with packaging made from recycled or recyclable materials. In a nutshell, the product lines of this brand are all cruelty-free. As a result, everyone can use it.
Mineral Foundation
Natural minerals make up most mineral foundations, so there are no questionable ingredients or fillers like in traditional formulas. The foundations in this category are free of talc, mineral oil, alcohol, preservatives, and fragrance, meaning that they are great for a range of skin types, including sensitive and acne-prone skin.
This foundation is made from natural minerals: Zinc Oxide, Mica, Boron Nitride, Bismuth Oxychloride, Titanium Dioxide, and Iron Oxides are soft, light-reflective pigments. The minerals in this product are especially beneficial for mature skin, as they minimize lines and pores. The product gives the skin a natural glow, but you can build it up to a required coverage. Powders that are not mineral-based often contain silicone, wax, oil, and dye to make them solid. However, these substances can irritate sensitive skin. As a result, the mineral foundation will be a better option.
Laura Geller vs Bare minerals
Comparing the foundations of these two significant brands it is very hard to deduce which one is better. It is because both the products provide fabulistic results while using them. We have differentiated their foundations based on a few points, like their ingredients, usage, durability, etc. As a result, the customer can deduce themself which brand is better for them after evaluating the factors and their personal requirements. But, the result of these foundations may vary, as each of us has unique skin and genes.
Laura Geller
Laura Geller promotes their products by baked foundation tag. I had doubted its call and thought to test it by myself as it was viral on the internet. The results were precise about their claims after several sessions. I also tested with my cousin's sisters, and the outcome was more and less the same. The primary advantage of choosing this brand over others is its durability. The brand provides decent types of shades to fit every skin shade. Another advantage of this product is that it blends evenly, which helps to have effortless makeup. I recommend trying this foundation at least once and you will definitely like it.
Bare Minerals
Bare Minerals foundation has a mineral base that offers flawless coverage but does not contain preservatives. Moreover, the powder can stick to the surface of the skin because of the colossal size of the particles in these substances. The crucial thing about this foundation is skin-friendly, which helps to add to our daily vanity kit. Apart from this, this foundation provides a natural skin look. As long as you use it right, this product may be suitable for all skin types sensitive, dry, oily and combo skin can all benefit. Overall, Bare Minerals Foundation is a fantastic foundation that excels at overall finish, consistency, and looks based on my usage of two months.
Benefits and considerations in using following foundations
Laura Geller
PROS (What we liked)
It lasts for a pretty long time.
It gives a flawless finish.
The foundation blends easily without any hassles.
It is an oil absorbent as well.
There is no change in color during oxidization.
CONS (What we didn't like)
It is comparatively heavier than Bare Minerals foundation.
The foundation can clog your pores.
Furthermore, the foundation might also cause wrinkles.
The coverage is comparatively less than a liquid foundation.
Bare Minerals
PROS (What we liked)
This foundation helps in clearing acne.
Furthermore, the chances of pore-clogging are also less with this foundation.
This foundation also acts as sunscreen. Hence, it is a perfect companion for daily usage.
Lastly, this product imparts a natural luster.
It is also an anti-inflammatory product.
CONS (What we didn't like)
It is comparatively less durable than the former foundation.
We get fewer color options with bare minerals foundations.
Using this foundation might lead to dehydration of the skin.
The pros far outweigh the cons in both brands. So, choose the product based on your requirement.
Conclusion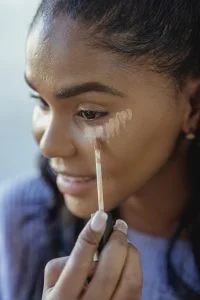 I recommend the baked foundation for those who love to have a foundation for a long time and feature an easy blend over skin. On the other hand, I will recommend the mineral foundation to those who love natural organic products and looking for a skin-friendly foundation for daily use.
Both the products are very functional and convenient to use, choose as per your need. However, I will recommend you all to kindly read the ingredients of any product you use without fail. Please share your support and suggestions to us which are precious to improve us. Lastly, "If you find an error, please let us know, If you find something useful, please let others know."
Sources
Being one of the most trusted pages of our readers, we try our best to provide correct and complete information to them. As a result, we have a stern guideline for sourcing the data and information for our article. For this purpose, we refrain ourself from gathering information from tertiary or third-party websites. It is because the majority of the tertiary websites do not provide authentic data and might also cause harm to our readers.
You May Also Like To Read About